Accelerating the growth of Montana's tech ecosystem.

Early Stage MT provides tech entrepreneurs in Montana a resource hub to grow faster and scale successfully. We are building a community to provide and connect resources that will create a thriving statewide startup ecosystem. Join our Slack channel to connect with others who are dedicated to growing and scaling companies from Montana.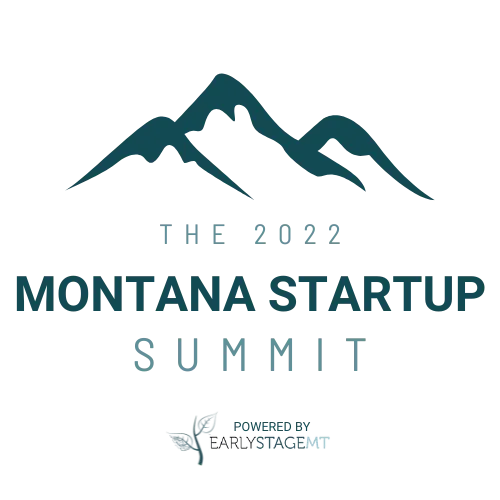 Join tech leaders, innovators, state and local leaders, at the Montana Startup Summit in Bozeman, MT on September 30th and October 1st.
"I was skeptical going into it, but it turned out to be one of the most beneficial weeks of my professional career." Michael Fox, CEO
"ESMT launched Charmed into orbit. It crystallized our message, propelled us into Techstars, and introduced us to invaluable mentors. That's pretty good for a week of work if you ask me." Taylor Margot, CEO
"ESMT coached us on how to structure our company, gave us insight on who to put on the team, and most importantly, opened our eyes to realize how much our company could truly be so much more than we ever thought possible. " Jeff Hollenback, President
"ESMT has a fantastic network of mentors who have deep expertise in scaling software companies. They provide a huge lift for Montana's early-stage tech ecosystem and companies like ours." Jake Cook, President
"ESMT helped us gain a deeper understanding of investment capital and connected us to a network of truly dedicated mentors." Joshua Toenyes, CEO
Mentoring
Have a business problem? Montana's leading tech innovators and business experts are available to help.
Be a Mentor
Have decades of experience in building and running companies? Let's put it to work right here in Montana.
Tech Accelerator
A one-of-a-kind, week long intensive program offering world-class training and mentoring to help dedicated tech entrepreneurs go from "start up" to "investor ready".
> Spark Innovation
> Bring Ideas to Life
> Secure Montana's Future
All ESMT programs are FREE to promising entrepreneurial startups. We need your help to keep it that way. Private financial support brings critical training and mentorship not offered anywhere else in Montana.