Accelerator Series
The Accelerator Series is a three-part series designed to recruit, train, and showcase the highest-potential startups in the state. The series begins with Roadshow events held across the state to identify startups with excellent growth potential.
Startups selected from the Roadshow events go on to the form the HyperAccelerator Cohort, where startups participate free, and non-dilutive accelerator program to learn to scale successfully.
The series culminates in the Statewide Showcase where startups have a chance to pitch their startup on the big stage to the media, investors, potential customers, and general tech enthusiasts, to get broad exposure that will propel startups to the next level.
Read on to learn about how to get involved as a founder, mentor, or sponsor.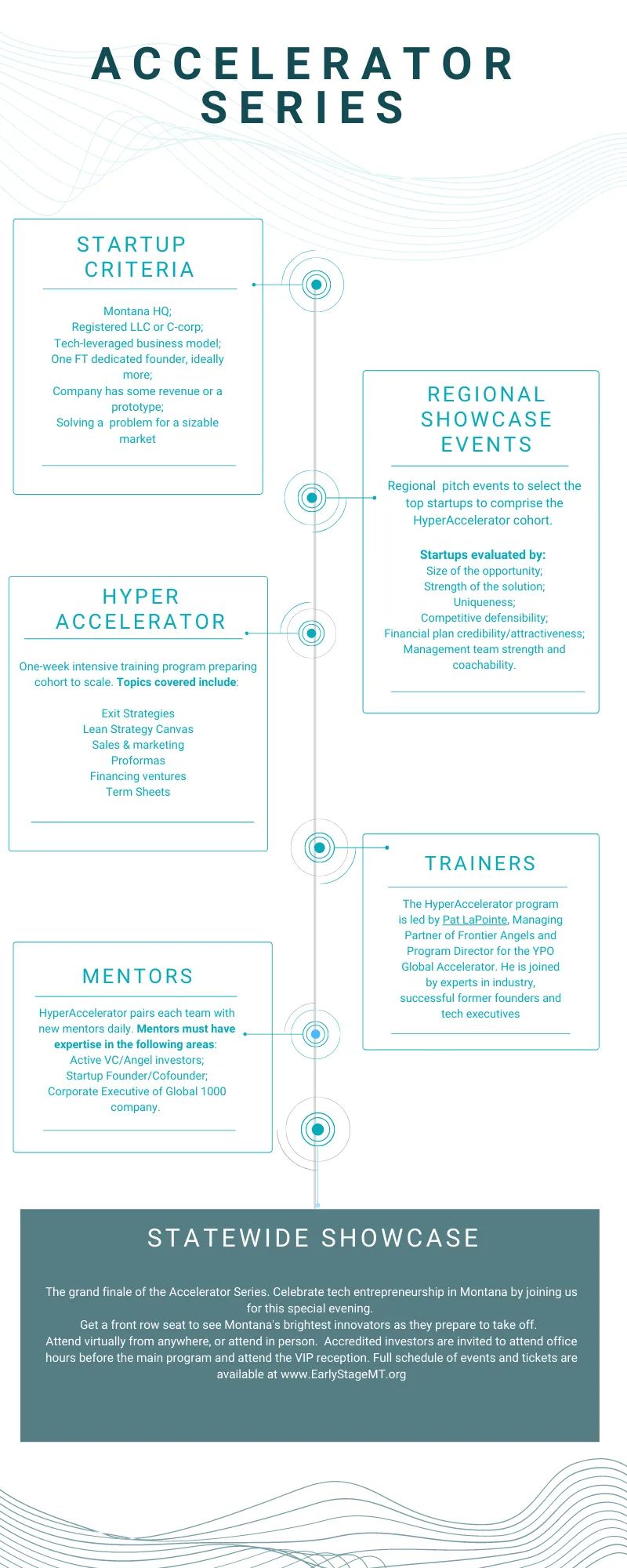 Accelerator Series Events
Early Stage Montana really prepared us well to get into TechStars and hit the bigger stage. Thank you. Taylor Margot, CEO of Keys