Regional Showcases
Business Pitch Events Highlighting Montana's Diverse Technology Landscape
Missoula
Thursday, May 2
5–8 pm
Garlington Lohn & Robinson
350 Ryman St. – 6th floor
Bozeman
Tuesday, May 7
5–8 pm
Jabs Hall at Montana State University
S. 8th Ave
Billings
Tuesday, May 14
5–8 pm
ZE Building
3333 Hesper Rd.
Criteria for Entering:
Headquartered in Montana
Registered LLC or C-corp
Tech-leveraged business model: one which uses technology in the core of the value delivered to the customer, versus delivering a service or low tech manufacturing (examples: software, cloud applications, sensors/IoT, data and analytics, medical devices, biotech, ag-tech, clean-tech, energy tech, etc.)
At least one Founder must be working full-time in the business
There must be at least one other co-founder/employee, even if only part-time
Company ideally has some revenue already (up to $5M ARR), or at the very least a prototype of their product in the marketplace being used by customers
If the product doesn't lend itself to prototype (e.g. biotech drug, medical device, or advanced scientific application), company should have research establishing the viability of the product and the potential appeal in the marketplace
 Must be solving a problem in the market that could lead to a business with at least 10's of $millions of revenue
Just 10 Short Minutes
Each presenting company will get 10 min to pitch their business, followed by 10 min of questions from the judges
Each company will be evaluated on the following criteria:
Size of the problem being solved or opportunity seized
Effectiveness of the solution proposed to solve the problem or capture the opportunity
Uniqueness and competitive defensibility of the solution
Realistic potential revenue and profit of the business over a 5 year horizon
Soundness of the sales, marketing, and go-to-market plans
Strength of the management team and the advisors/partners
Clarity, conciseness, and quality of the presentation
Team's openness to feedback and mentorship
Please review the criteria above before beginning the application process.
Final contestants from each region are selected to compete in a Statewide Showcase, and attend a 5-day HyperAccelerator program. Winners of the Statewide Showcase receive cash investment.*
Click the button below to begin application process.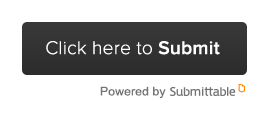 * Capital infusion subject to agreement on terms with investors.